Our Fantastic Staff
Meet the experienced and friendly staff who make Albany Eye Care the leading provider of vision care products and excellent service in Laramie.
---
Kaila Lairscey, C.P.O.C.
Office Manager

Kaila, our Office Manager, has been a dedicated team member at Albany Eye Care for nearly 10 years.  She in an insurance expert, HIPAA guru, and works tirelessly to ensure your visit is nothing short of exceptional.  Kaila recently completed her B.S. in Healthcare Finance and Administration from CSU.  She also continues to maintain her certification as a Certificated Paraoptometric Coder so she can help navigate the often difficult and confusing roadways of insurance and Medicare.
Contact: k.lairscey@albanyeyecare.net
Anna
Patient Coordinator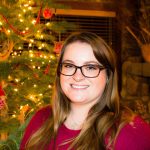 Anna serves as our Patient Coordinator, and we are so delighted she has joined our team.  Her outgoing personality and detail oriented obsession will ensure your experience at Albany Eye Care is outstanding from the moment you walk through our door.  Originally from Billings, Montana, Anna comes to us with previous experience as an optician.  Her vast knowledge base makes her an excellent point of contact for all your scheduling needs and wide array of questions.
Contact: aec@albanyeyecare.net
Kristian, ABO
ABO Certified Optician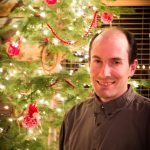 Kristian, an ABO Certified Optician, has been with the Albany Eye Care team for over a year now.  With nearly 10 years in the field, Kristian brings to our team, exceptional opticianry skills as well as a vast knowledge base for frame repair and adjustment.  Next time your glasses feel slightly cattywampus or needs some fine tuning, stop by to see our reapir guru, Kristian in the optical department.
Contact: optical@albanyeyecare.net
Shaylee
 Optician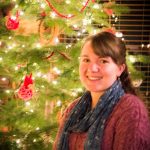 Shaylee, serves as another Optician here at Albany Eye Care, and we are so excited to have her bubbly personality on our team.  Originally from Saratoga, Shaylee serves as our talented frame stylist and dispensing optician.  She joined our team last fall and is a recent graduate of the University of Wyoming. Thinking about a new pair of glasses? Or perhaps a classy new pair of shades? Look no further, Shaylee can help direct you to perfect pair of glasses today!
Contact: optical@albanyeyecare.net