Our Fantastic Staff
Meet the experienced and friendly staff who make Albany Eye Care the leading provider of vision care products and excellent service in Laramie.
---
---
Kaila Roberson, CPOC
Office Manager

Kaila, our Office Manager, has been a dedicated team member at Albany Eye Care for over 13 years.  She in an insurance expert, HIPAA guru, and works tirelessly to ensure your visit is nothing short of exceptional.  Kaila completed her B.S. in Healthcare Finance and Administration from CSU.  She also continues to maintain her certification as a Certificated Paraoptometric Coder so she can help navigate the often difficult and confusing roadways of insurance and Medicare.
Contact: k.lairscey@albanyeyecare.net
---
---
Jessie
Patient Coordinator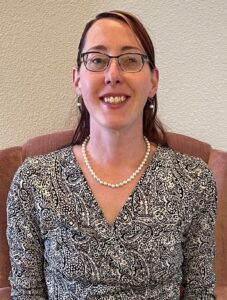 Jessie is our newest team member serving as our Patient Coordinator. She calls the front desk home and her friendly smile warmly welcomes everyone who walks through our doors!  Jessie manages all of our patient referrals, co-management cases, as well as record transfers.  Contact Allicia with all your scheduling needs or any questions related to your visit!
Contact: aec@albanyeyecare.net
---
---
Kristian
Senior Optician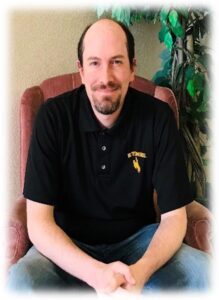 Kristian is Albany Eye Care's Senior Optician.  With over 10 years experience in the field, Kristian brings exceptional opticianry skills as well as a vast knowledge base for frame repairs and adjustments.  Next time your glasses feel slightly cattywampus or need some fine tuning, stop by to see our repair guru, Kristian, in the optical department.
Contact: optical@albanyeyecare.net
---
---
India
 Optician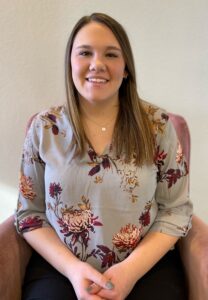 India, is the newest addition to the team and we are so excited to have her smiling face in the optical!  She is quickly learning the ropes ropes and is ready to help guide you through your next eyewear purchase.  India eagerly welcomes your frame repair and adjustment challenges and can fix anything that is a little cattywampus.  Her friendly smile can also be found behind the front desk helping whenever needed!
Contact: optical@albanyeyecare.net
---
---
Eli
Technician

Eli is a Certified Paraoptometic and serves on our team as a Technician.  He comes to us with previous experience in the optometric field, bringing an exceptional level of care and knowledge to our team here at Albany Eye Care.  At your next visit, Eli will likely be the friendly face to start your exam but also assists the doctors with a variety of other diagnostic scans or tests.
Contact: tech@albanyeyecare.net
---
---
Jacque 
 Technician / Optician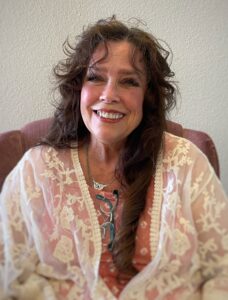 Jacque, is new to Albany Eye Care but comes to us with 40 years' experience in Ophthalmology as a Certified Ophthalmic Technician (COT) and an Ophthalmic Scribe (OSC). She brings a love for patients of all ages and is thrilled to get to work with Dr. Pieper and Dr. Tolman.  Jacque is excited to jump into the exciting world of optometry and begin learning all about the optical side of things.  She will be one of the friendly faces you see at the start of your exam and soon will be helping you with all your frame repairs, adjustments, and selection needs!
Contact: j.mccrackin@albanyeyecare.net
---
---